When skills and achievements are recognised, people and organisations flourish.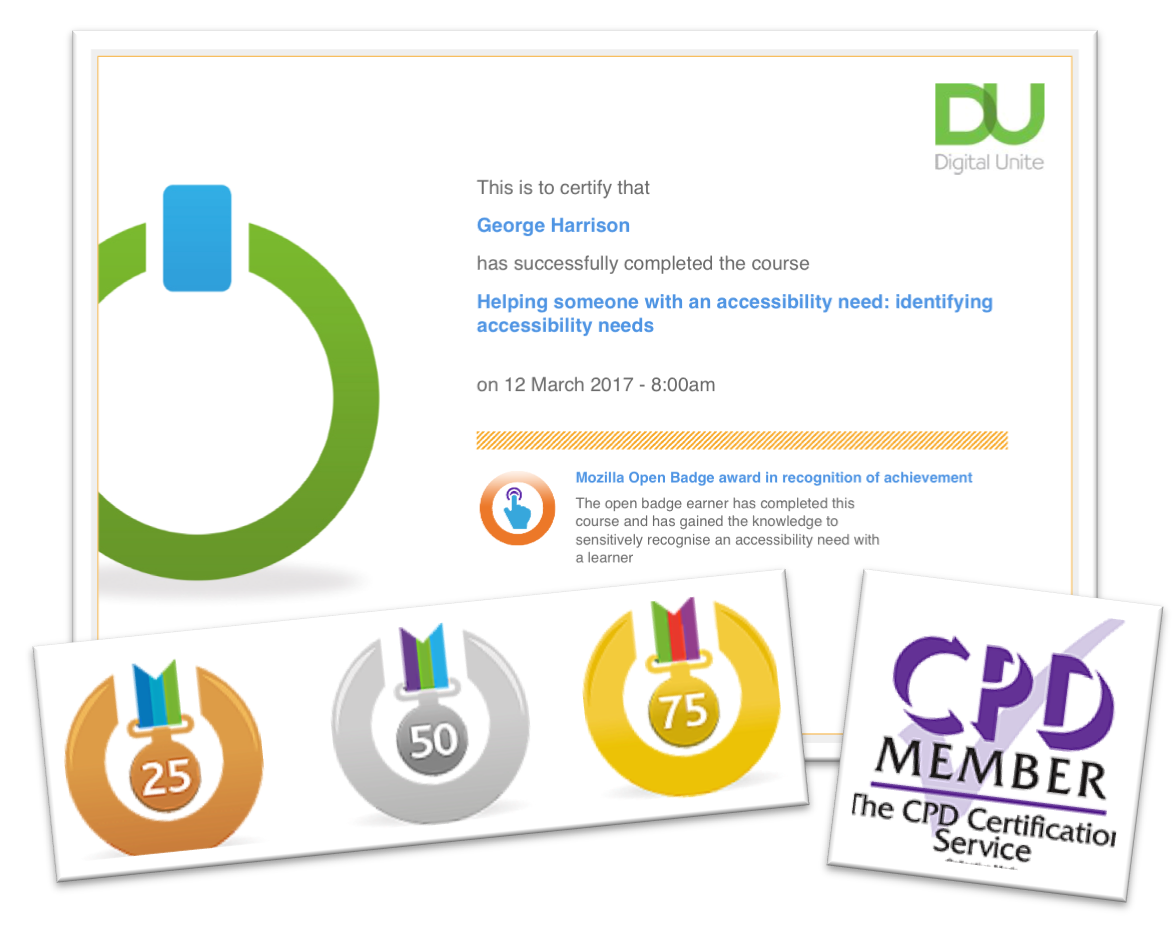 Our experience shows that staff members and volunteers in our Network are proud of what they have learnt and are learning and they want to share their achievements in their organisations. 
Here's how the Network supports you and your Digital Champions to recognise their brilliance: 
1. Accredited training
Our foundation courses, The Digital Champion Essentials and Using your role to help customers online are formally CPD accredited. Independently evaluated by The CPD Certification Service, they comply with the universally accepted principles of Continual Professional Development (CPD). 
2. Digital badges
Every course completion is linked to a digital or Open Badge and we also have badges for helping learners. The Badges are shareable, transferable and agile and Champions can put them in a digital backpack, on online CVs or on Linked In. They build upon each other to tell the full story of a Champion's skills and achievements
3. Achievements area
All of a Champion's course certificates and badges are gathered together on their personal My Achievements page in the Network. It gives them an easy and rewarding overview of the skills and learning they have gained and they can download and share their accomplishments at any time.