About us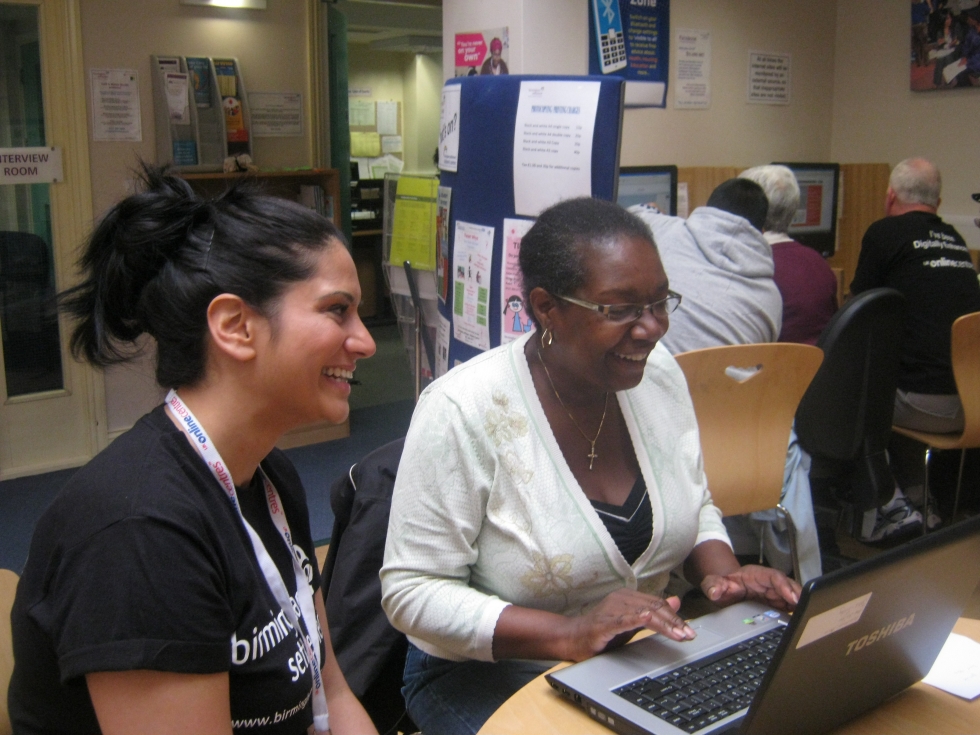 Digital Unite is committed to, and passionate about, supporting people to have good digital skills – and to enjoy them and exploit them.
Whether that's individuals who want the knowledge and confidence to explore new technology or organisations that need staff to be more comfortable and creative with being digital, we can help.
Since 1996 Digital Unite has been providing products and services to support digital skills learning. We believe learning should be undertaken with pleasure and that it should be as rewarding as it is instructional as well as being appropriate, agile and fun. These values are reflected in the products, services and approaches we develop.
What we do
We specialise in training and supporting Digital Champions within 

organisations, be they community orientated, public sector, charities or corporate businesses. Over the last four years we have developed a more formalised understanding of a Digital Champion's role and skill set and have created learning and training courses and evaluation frameworks around that.

We work extensively in social housing and have set up an e-learning network specifically to train and support Digital Champions in housing. The Digital Champions Network for Housing has 20 individual member organisations with over 700 Champions between them representing 2 million residents. This Digital Champions Network model is also being extended into other sectors as well as businesses.

We offer 

accreditation for Digital Champions (City & Guilds) and we award Mozilla Open Badges to those who successfully complete our e-learning courses.
We make a huge amount of learning content available for free here on this website. Every month 330,000 people like you visit our site to get information, share knowledge and to ask questions about using technology.

W

e have our own Tutor Network with tutors who offer local, home-based tuition to learners of all ages and at all stages of their learning journey. 
We run learning and skills campaigns for harder to reach audiences, such as Spring Online, which promotes digital skills to older people through a national network of learning events every April.
Finally, Digital Unite advises an eclectic range of organisations and institutions in the UK on developing and delivering digital skills, from Government departments to large corporates to local and national charities. We also share our 19 years' worth of learning and skills assets, know-how and insights with emerging partners overseas.
If you'd like to know more, or to work with us, we'd love to hear from you.