There is a multitude of UK health and medical resources on the internet, and the best websites can be a handy first port of call when you are trying to find out information about a medical concern, or local healthcare services.
The NHS
The NHS has several websites that are available to the public for free, providing a wide variety of information. A popular one is:
www.nhs.uk
[2]
– This is known as NHS Choices and provides comprehensive information on health (A-Z), how to live well, what care and support is available to the public, topical health and medical news and what services are available in your area. The health encyclopaedia is a useful reference tool for members of the public.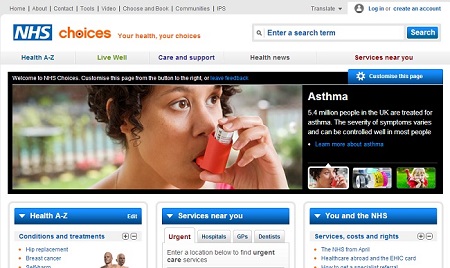 The former NHS Direct telephone number has recently been updated to 111, and if you cannot speak to your GP surgery or an out of hours GP, it is often recommended that you call NHS 111 to access urgent assistance or arrange for an out of hours GP to visit you.
In addition there are local websites affiliated to your local trust, which provide more detailed information about your local NHS services.
WebMD
This is one of the most highly used medical sites in the world, and exists in several versions, the American version (www.webmd.com

[3]

) and the UK version supported by Boots the Pharmacist (www.webmd.boots.com

[4]

) are the two most popular in the English speaking community.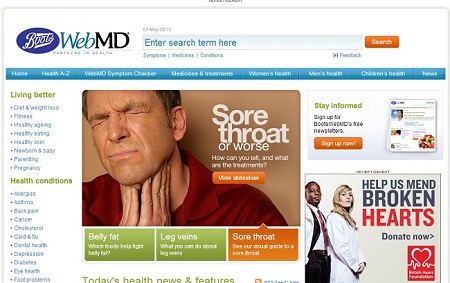 There is a health A-Z plus a symptom checker that is a useful resource for checking any areas of concern. The Boots UK

[4]

site features detailed information about men, women and children's health with current information and relevant news stories. Guidance about key life stages such a menopause is informative and there is medically validated information about various health conditions.
Net Doctor
The Net Doctor website,
www.netdoctor.co.uk
[5]
, is a comprehensive site that offers articles about healthy living, information on conditions and treatments and a symptom checker.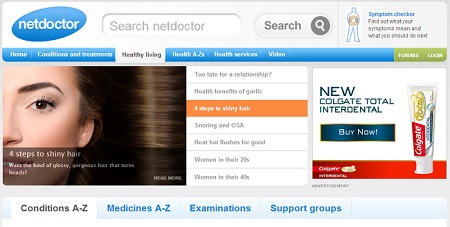 One of the most useful areas is the health services section – in which readers can find factsheets and advice about how to make the most of a GP appointment and offers information on the changes that are happening in the NHS. There is also an 'Ask the Dr' service if you wish to post a quick query online.
Patient.co.uk
Patient.co.uk
[6]
highlights monthly awareness campaigns, such as Bowel Cancer and provides impartial information about topical health stories, such as the recent Children's Health Report.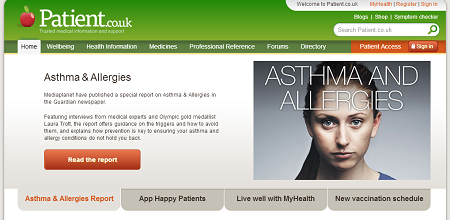 Support Forums are a useful tool and appear to be well policed and managed, providing information and support to the users.