How to volunteer online
If one your resolutions this year is to help others, you'll be happy to know that there are a range of websites to help you find volunteering roles that match your skills and interests. 
While there are some specific websites such as Trustee Net that helps find volunteers to take up trustee roles within UK charities, for this guide we are focussing on Do-it.org.uk, which carries various roles from a wide range of charities.
You'll need:
a computer with access to the internet, ideally through a broadband connection
an email account
an idea of how much time you have available and the skills you can offer.
Follow these step-by-step instructions to find voluntary positions online
Step 1:
Open your browser and go to
www.do-it.org.uk
 (link opens in a new window).
Step 2: You should see the heading 'Want to volunteer?' and below this, two search boxes.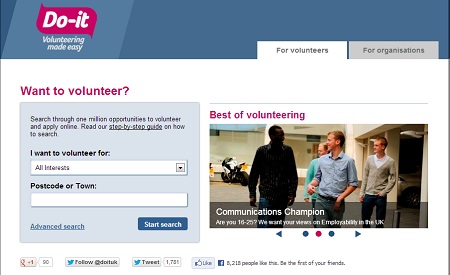 Step 3: In the top box, choose your area of interest from the drop-down menu, or choose 'All Interests', if you're open to anything! 
Step 4: In the 'Postcode or Town' box, add your postcode or town and then click Start search.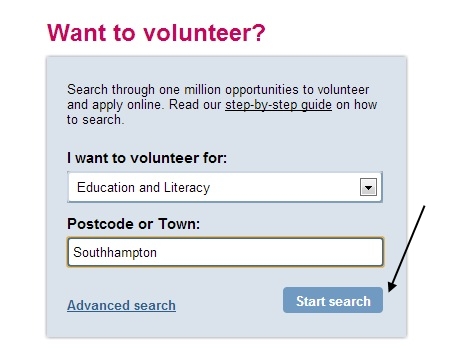 Step 5: You will now be shown a list of results, with possible volunteering opportunities in your area. From here, you can either click More information and contact details to explore an individual opportunity, or you can change your search criteria on the right hand side. For example you could widen your search area or choose specific times of the day that you would like to volunteer.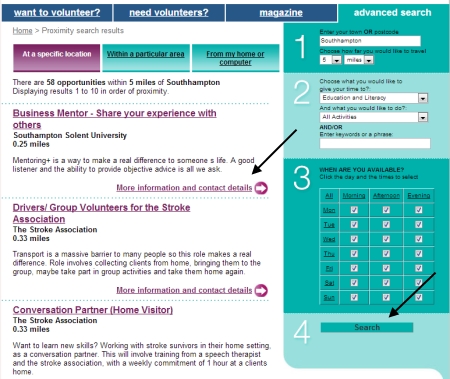 Step 6: To apply for a position, click More information and contact details below the role you are interested in. 
Step 7: You will be taken to a new page, which details which charity the opportunity is with, what the volunteers would be expected to do, location and times of volunteering. If you are interested in applying, click the Apply now button.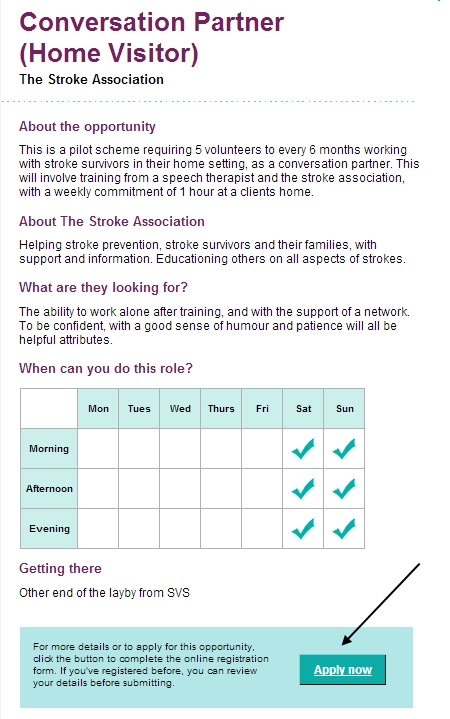 Step 8: You will need to register with the site in order to complete your application. For this guide, we will click on online registration form.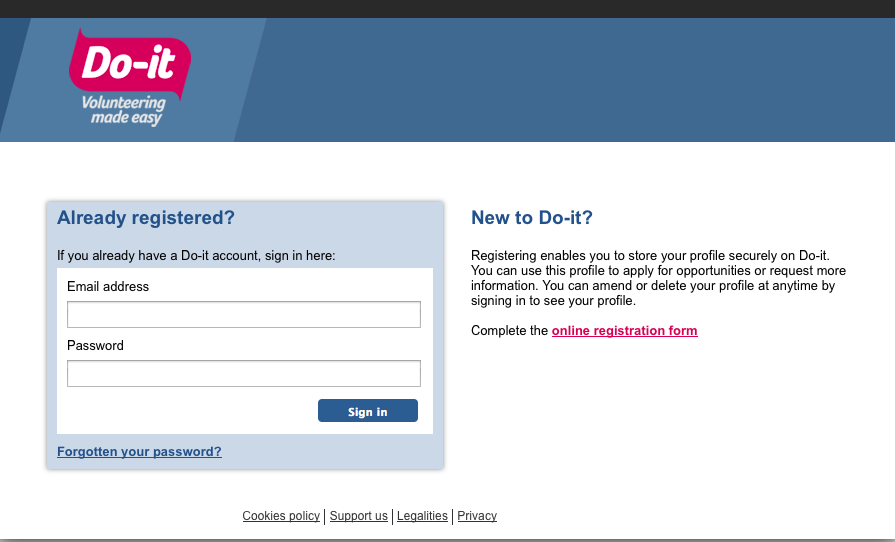 Step 9: Complete the comprehensive registration form. When you have finished, click Submit and your details will be sent to the charity to which you have chosen to apply.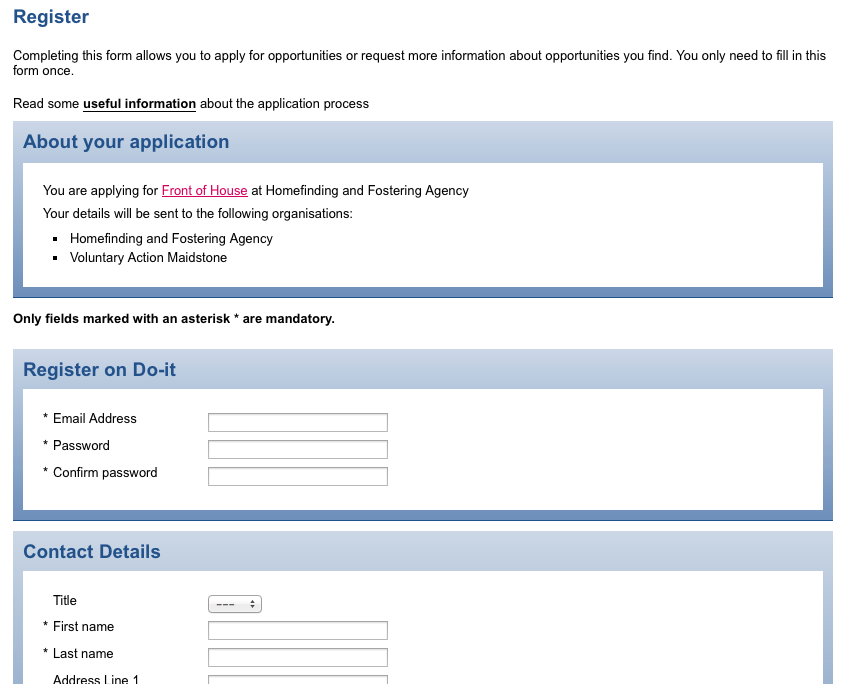 Good luck!