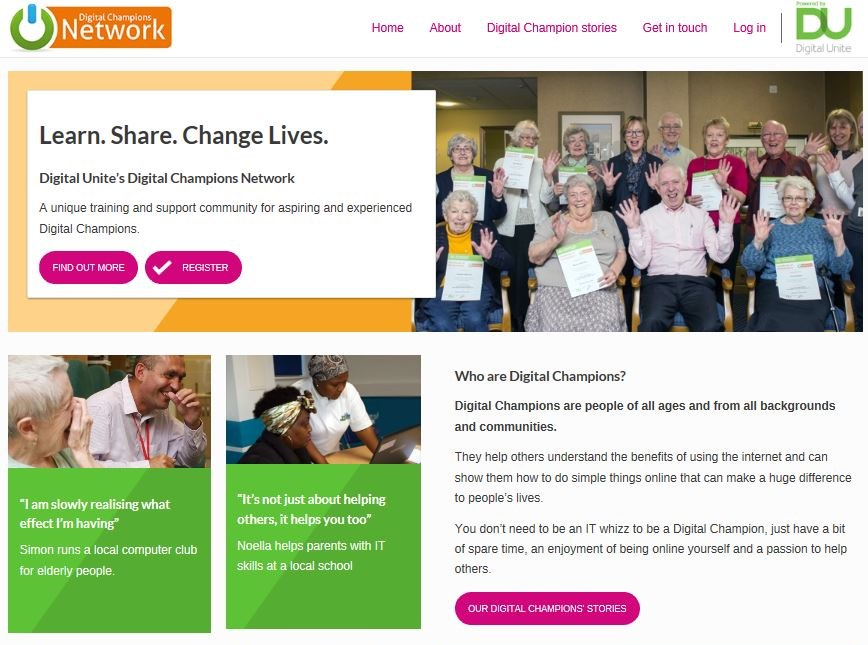 Spring is in the air and to help put the bounce into your digital inclusion approach, we're running a special training offer this March.
Join our Digital Champions Network by 31 March 2022 and you'll receive 5 bonus training licences, worth £450.
Plus we'll also extend our 12-month membership by an extra three months, giving you 15 months to get your Champion programme springing into action.
Joining the Network costs £1,200 + VAT which usually includes 10 licences for 12 months. With our special Spring offer and 15 extra licences, you'll be able to train and support 15 Digital Champions for 15 months for the same price.
ALSO - Talk to us about paying now and starting your membership when you're ready.
What our Digital Champions Network gives you:
Award winning training that turns staff and volunteers into confident Digital Champions
Unlimited access for 15 Digital Champions to our wide range of online courses, stacks of resources and friendly community.
Online tools and dedicated courses for two Project Managers within your organisation
Training webinars, lots of information sharing between members and support from us every step of the way.
What to do next
To take advantage of our  special Spring offer, just drop Kathy a line at kathy.valdes@digitalunite.com.  
We can also arrange a no-obligation virtual tour to give you a closer look at the Network.
Or why not check out these introductory videos to the Network here 👇