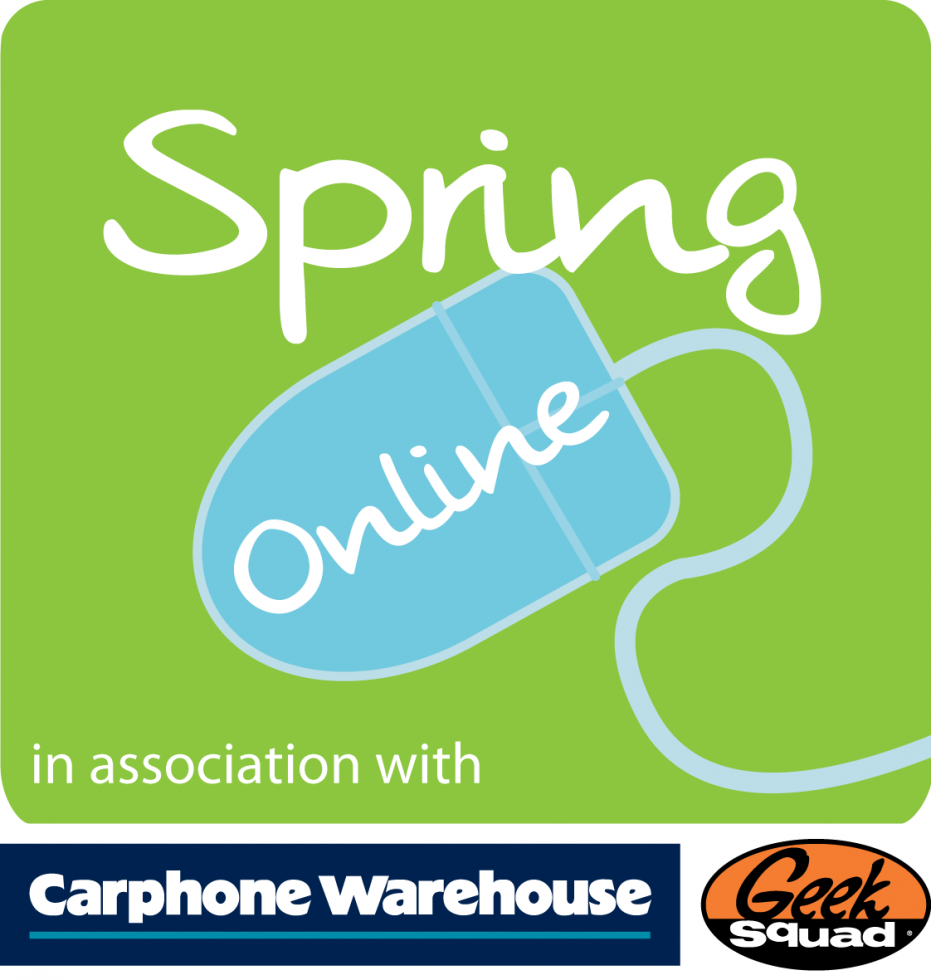 On Tuesday 11 June 2013, broadcaster and journalist Joan Bakewell presented awards to six local organisations that helped older people and others to get online as part of Spring Online 2013 in association with Carphone Warehouse.
Hundreds of organisations took part in Spring Online in April, holding free digital taster events across the UK, aimed at encouraging and supporting local people to take their first steps with digital technology. As a result an estimated 20,000 people were helped to get online, many for the first time.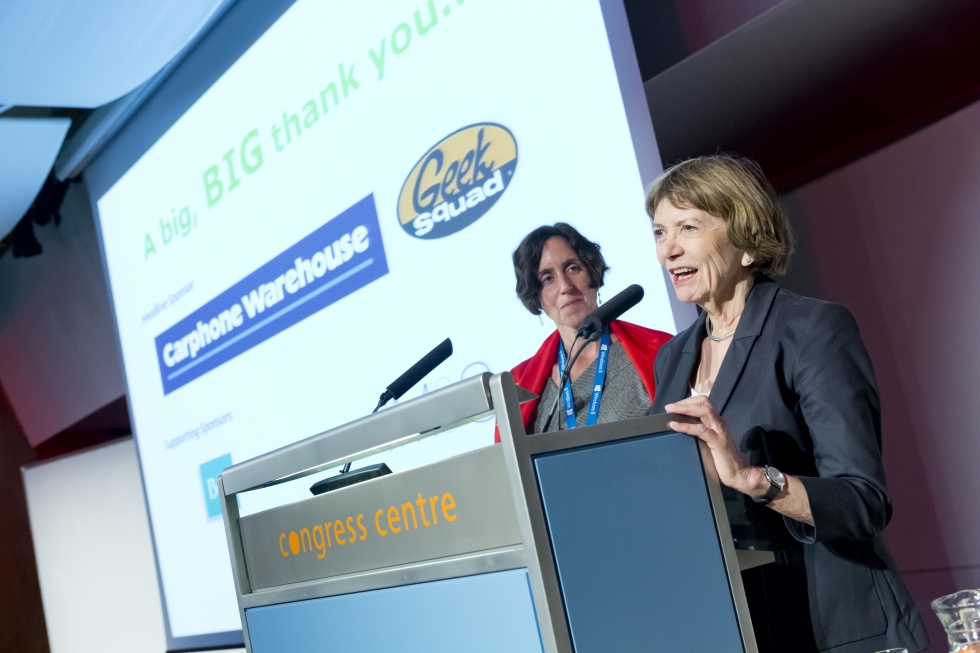 The winning organisations to receive the Spring Online Best Event Awards 2013 from Joan Bakewell were:
Winner - Knightstone Housing Association, Bath
Knightstone Housing Association linked up with a host of local organisations including a team of CSV volunteers to hold two taster events helping 30 older people to get familiar with computers, tablets and the internet.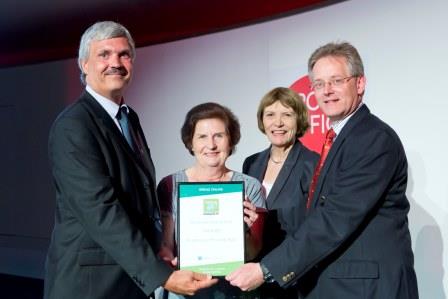 Runner up - Citizens Online, Bristol
The team went along to a silver screening at their local Odeon cinema armed with loaned iPads and laptops to show older people how easy and useful digital technology can be.
Runner up - Connect <> Lockleaze, Bristol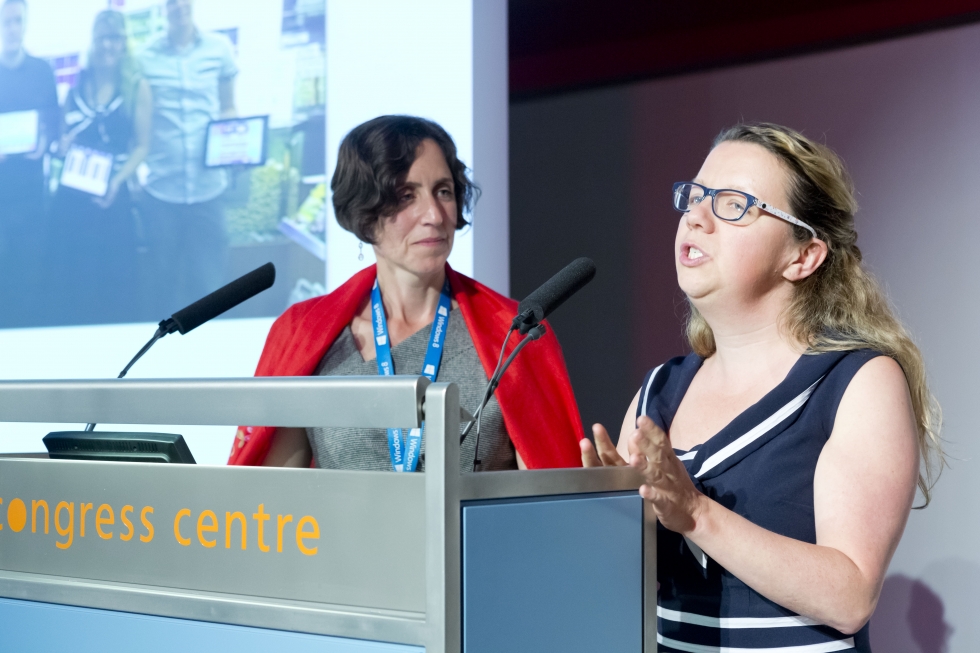 The team set up computer facilities at a local soft play centre helping parents to learn and improve their digital skills and print off a free T-shirt for their children in the process.
Additionally two organisations were Highly Commended:
Putney Methodist Church
The Church organised a cross-faith event that brought together young people from a local Mosque with local older ladies from the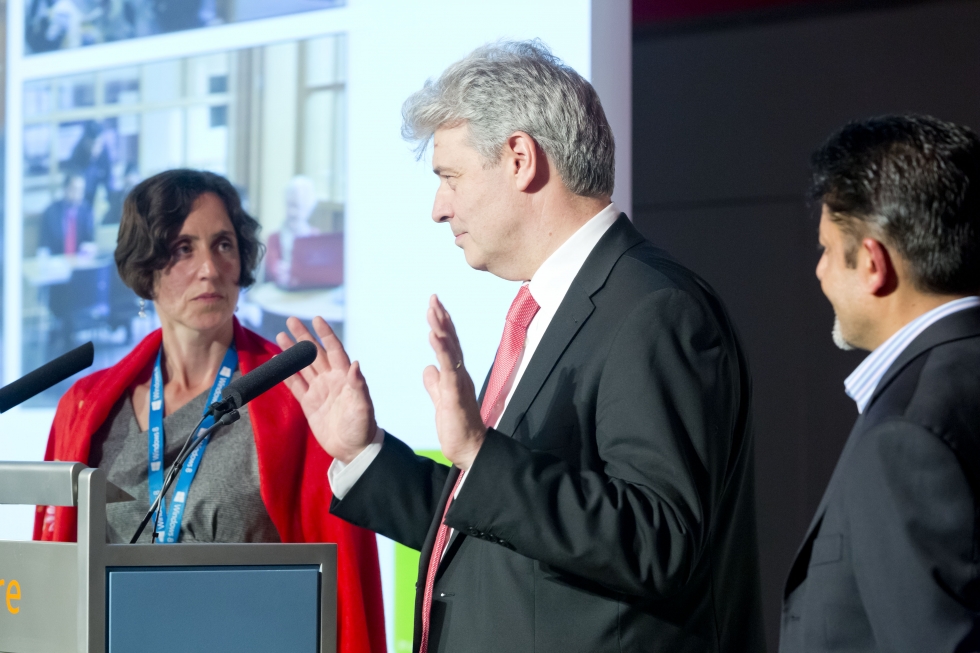 Church to show them how to use and enjoy the internet.
DVLA
The DVLA team co-ordinated a partnership approach with students from a local school and tutors from Swansea City Council to help local older people understand how digital technology can be useful to them.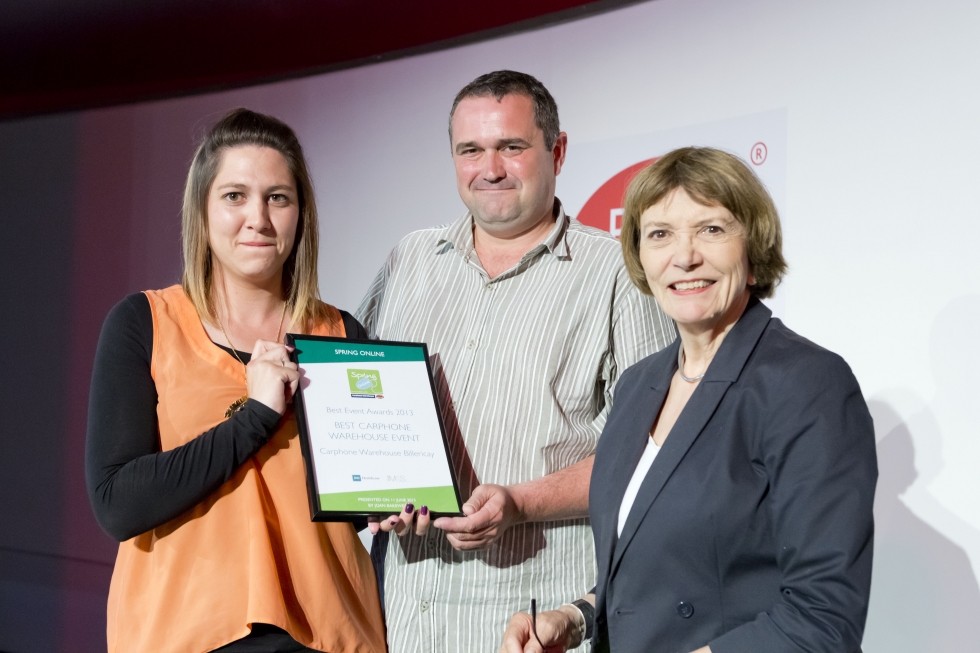 Best Carphone Warehouse in-store event
A number of Carphone Warehouse branches also held their own Spring Online taster activities, with Carphone Warehouse Billericay being awarded the prize for the Best in-store event.
Speaking about Spring Online 2013 Joan Bakewell said: "I am delighted to be part of Digital Unite's Spring Online Best Event awards this year. To see how local organisations have been helping people within their communities to step into the digital age is hugely uplifting and inspiring."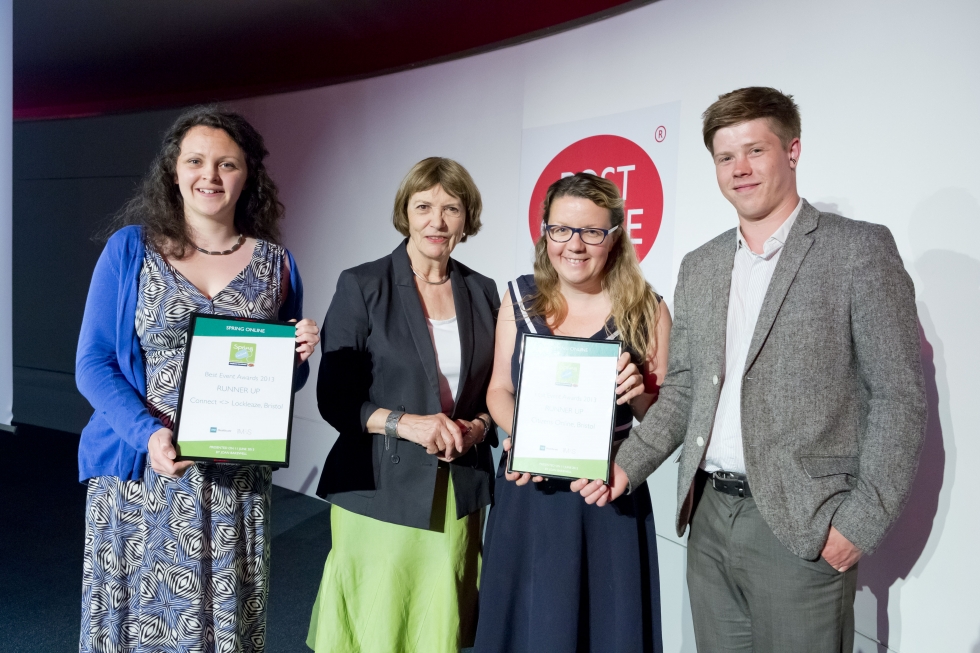 "Getting older can be challenging on many levels and the internet and digital technology offers many ways to help older people support themselves and each other. Life is all about the here and now and Spring Online has certainly helped to enrich the lives of those it touched."
In total over 1,000 Spring Online digital taster events were held across the UK, from libraries to village halls, cafes to shops, communal lounges to offices and even a cinema and a pub.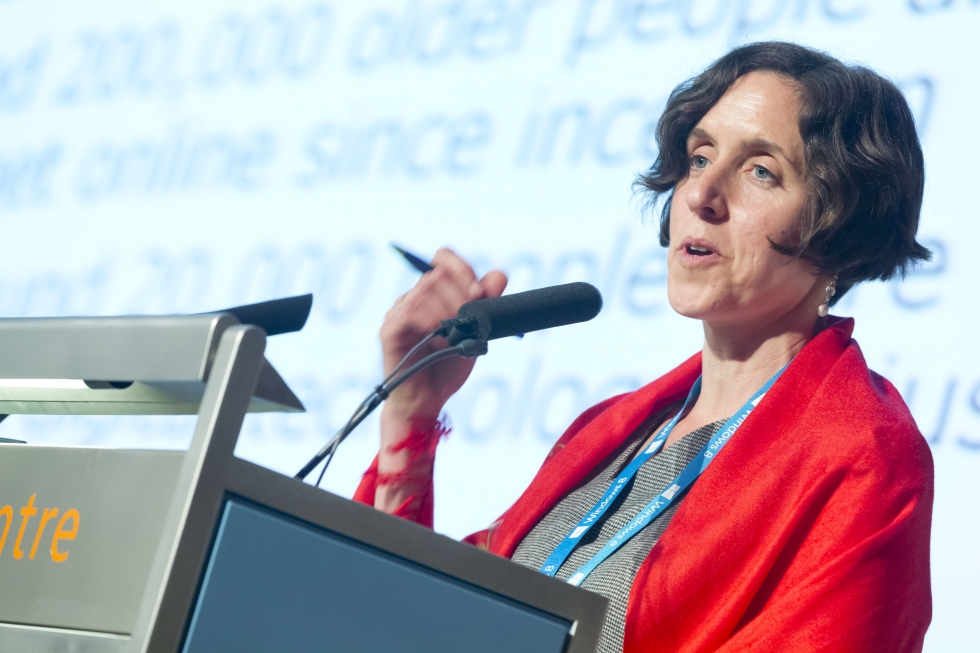 Some of the Spring Online stories include:
On seeing what a tablet could do at her event, one 85 year old lady exclaimed 'It's like magic!' 
One event holder told us how a learner came into their event literally shaking with nerves but left saying "I get the feeling that I can do this!"
Another learner said:  "I'll be able to Facebook my grandson tonight!
And one elderly gentleman said: "I am not scared of it all now.  I can't believe how much you can do on here.  I shall be getting Broadband fitted and come to any future sessions. I never thought I would be able to achieve all of this in a year, never mind an hour".
Another said: "Please more of such events to help us older people"
Latest ONS figures show that over 7 million people still have never used the internet, and of those 6.1 million are aged over 55 years. With the Government driving more of its services online and having good digital skills becoming increasingly essential, campaigns such as Spring Online, now in its 12th year, have never been so relevant.
Emma Solomon OBE, Managing Director of Digital Unite said: "Many congratulations to Knightstone Housing Association for their award success and to all of our event holders, who did such a tremendous job in helping thousands of people to 'spring online' this year. We are extremely proud of this campaign which, in these digitally demanding times, is still as impactful as ever and we're prouder still of the people who make it happen."
Supported by: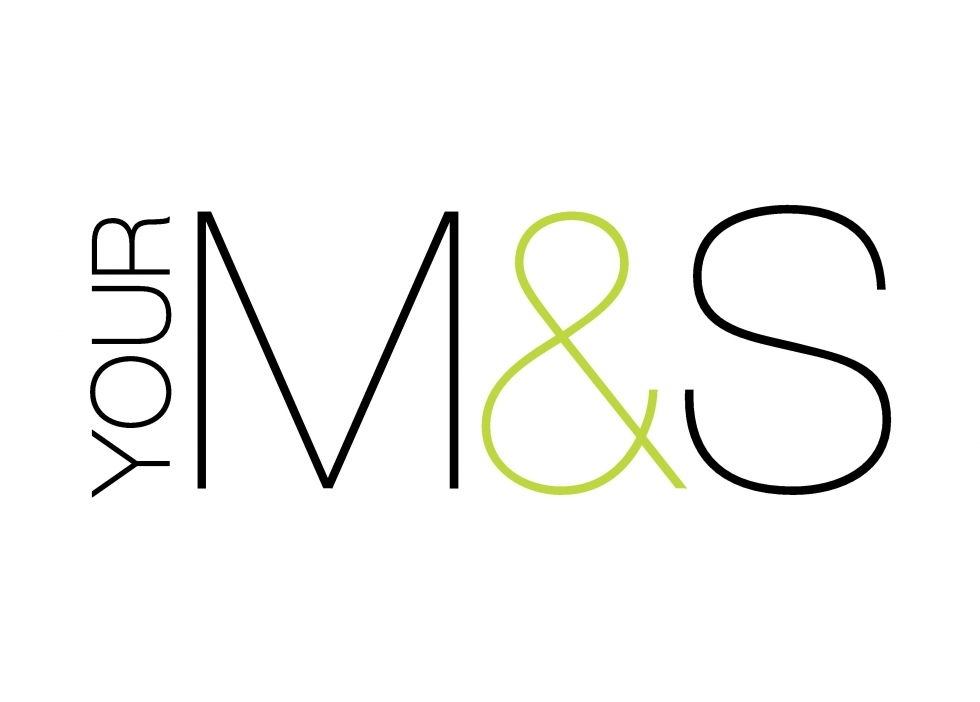 Carousel title
Award winners