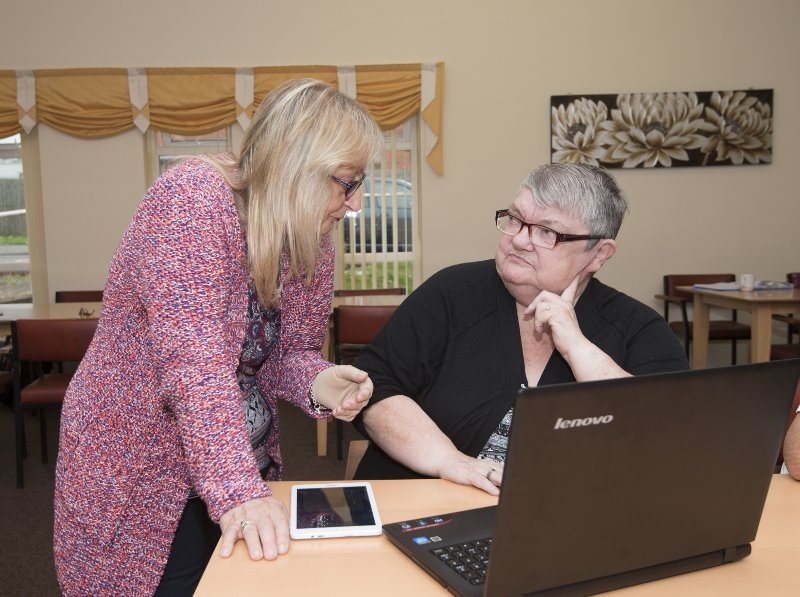 The back-to-school season evokes a sense of determination and motivation to get stuck into learning. And learning new things has a huge positive impact on us personally. Amongst the many profound benefits, learning improves wellbeing and self-esteem and fuels confidence and curiosity.
This is particularly prevalent when it comes to learning digital skills. From feeling better able to manage everyday life to improving employability, having the capability to use digital technology can be life-changing.
However, whilst 60% of the UK achieved a high level of digital capability over the past 18 months, 2.6m people are still completely offline and 20.5m people have low or very low digital engagement. 
Learning digital skills can be daunting for the inexperienced and they still need much persuasion to understand why they should. Amongst the disengaged, 26% people still don't understand why they would want to go online and a huge 50% think it's too complicated.
The best way to learn digital skills
On a brighter note, 67% of people said they would improve their digital skills if they knew there was support available when needed.
So fundamentally, people are open to learning digital skills, but they need to understand what's in it for them. And they want to have someone they can turn to when they need help.
This is where the Digital Champion approach can pack the biggest learning punch.
Champions can be anyone such as colleagues, residents and local volunteers. They are people who want to help others and who want to learn themselves. They can provide teaching that is personal and task orientated to capture attention and provoke engagement. And, as an integral part of an organisation's digital inclusion strategy, they can deliver sustainable digital skills learning at scale. 
But nurturing and nourishing Digital Champions on their own learning journey is key. Giving them the tools, techniques and peer support means they can flourish, and be propelled to learn more themselves so they can help more people. It is the premise behind our award-winning Digital Champions Network currently used by more than 70 organisations and over 2,500 Digital Champions.
Take, for example, Southampton City Libraries joined our Digital Champions Network in 2019, as they were looking to "train and support volunteers across their 11 libraries." Within a year of joining, their Champions helped over 400 people with digital skills.
Remote learning and teaching and the pandemic-enhanced power of the Digital Champion model
Today, provoked by the pandemic, digital skills learning and training has taken a twist. Not only do practitioners need to think about how to develop digital skills overall, but they must also address the pressing question of how to do this remotely. This has required, not just an evolution in teaching and learning methodologies, but also added a whole new dimension to the Champion role.
As Emma Weston OBE of Digital Unite describes; "Building digital skills and confidence in a way that can withstand the challenges of social distancing and lockdowns means being able to do that remotely, using technology. For tech beginners and those lacking in confidence, it's almost the perfect paradox!  It also requires Digital Champions to adapt and evolve their traditional in-person support.
"Back in March 2020, in an environment of massive uncertainty and pressure, creating recommendations and protocols for delivering remote digital skills support – at speed - was incredibly challenging. But we've now learned, adapted and recycled that experience into new guidance, training and resourcing for Champions and their organisations.  The pandemic has shone a dazzling light on the inherent strength and potential of the Champion model and the future of digital inclusion and skills are in safe hands."
These views are also being echoed more widely. One Digital Champion at Age UK recently described to us how they helped learners with digital skills remotely, overcoming the new learning barriers that have emerged through distanced support.
As we look ahead down the road of digital skills and consider the urgent imperatives surfaced by the pandemic, it is clear to see that the role of the Digital Champion, as teacher and supporter, has never been more important.
Read more about the work we do at Digital Unite and how we help others build digital skills and confidence. For resources and guides to help build your digital knowledge, click here.
How can a Digital Champion approach help your organisation?
Take our online assessment to find out. 
It takes 10 minutes. There are no strings attached. At the end, you get a tailored report with recommendations and a free, practical guide to running a Digital Champions project.