How to claim benefits online
It is now possible to select from a number of online services covering a range of benefits provided by both HMRC and a number of commercial suppliers. You can even claim some benefits such as Jobseeker's Allowance and State Pension online. Some local authorities also offer you the opportunity to claim Housing Benefit and Council Tax Benefit (including second adult rebate). Updating details and claiming online can save you the time, cost and inconvenience of travelling to a local Government or Local Authority office. It can also help with security as much of your important personal information does not need to leave home.
You'll need:

a computer with a broadband internet connection (HMRC interactive forms don't yet work with any smartphones or tablets)
the latest copy of Adobe Reader
a phone number on which you can be contacted by the Benefits Office or Local Authority
additional information relevant to the type of claim you are making, for example your National Insurance number; birth or adoption certificates of your children, etc.
This guide is based on a PC running Windows 7 and Internet Explorer 10, but the steps in this process are very similar for Mac users or if you're using a different browser, such as Chrome/Firefox/Internet Explorer11 or 12/Safari, etc.
Child Benefit 
You can obtain all the available online forms from the
HM Revenue and Customs website
, or in the case of Housing Benefit or Council Tax Benefit, from your local authority website. Some useful links are included below.
You can select from the following Child Benefit online services:
Complete a Child Benefit claim form (link opens in a new window) on screen. (This must then be printed out and sent to the Child Benefit Office together with necessary birth and/or adoption certificates - long or short versions are acceptable.) Alternatively, you can print a version off and then fill it in by hand ready to send in.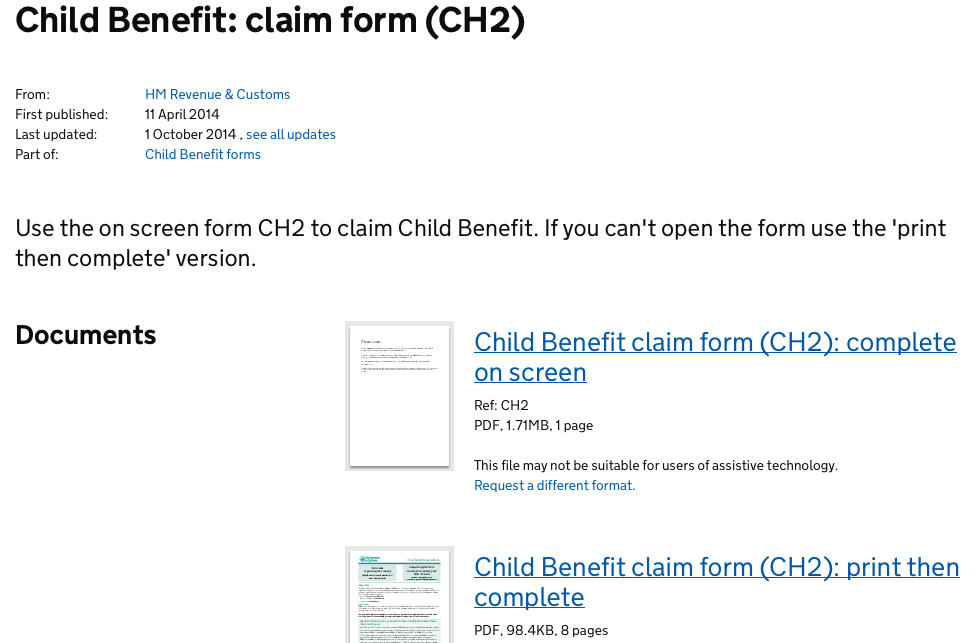 Job Seeker's Allowance
To use this service you must not:
live in Northern Ireland (Northern Ireland visitors click here)

not have received Employment and Support Allowance in the last calendar month

want to claim Jobseeker's Allowance (JSA) from a future date

want to reclaim JSA after finishing a training course arranged through your Jobcentre.
Pension
To use this service, before you can make your claim, you must:
have received your claim letter from the Pension Service
register with Government Gateway (opens in a new window) and enrol in State Pension Online. You can then enrol in State Pension Online at the same time as registering.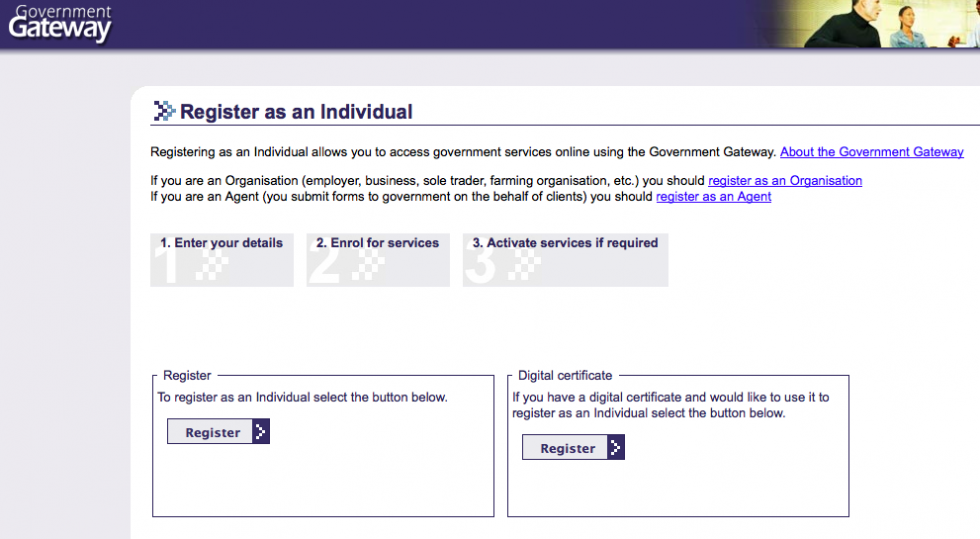 Housing Benefit and Council Tax Benefit
Some Local Authorities also offer you the opportunity to claim Housing Benefit and Council Tax Benefit (including Second Adult Rebate) online. You can use
this link
to find contact details and the website of your Local Authority to find out about the services they offer.  

Important note
Each of the services we have covered are secure online services. Whenever you visit them, remember to stay safe online. Always remember to:
use a secure password
delete your internet history if you are on a public computer - for help with this, see our guide How to delete your internet history. 
close down the browser window when you've finished
make sure to collect anything you have printed
be careful no-one is watching over your shoulder and do not leave the computer unattended whilst you are logged in.
Jacklyn Williams is a Digital Unite tutor.