Digital Champions Network
"I have limited resources available to me but through the Network I can easily keep track of our Champions' progress and impact and I haven't had to reinvent the wheel which has been brilliant."
– Karen Cawte, Digital Transformation Manager, West Lothian Council
The structure your digital inclusion programme is looking for! 
Our award-winning Digital Champions Network is a web-based learning platform, with over 20 online courses, hundreds of resources and easy-to-use monitoring and reporting tools. 
It makes people feel better equipped and more confident to be Digital Champions and gives organisations an instant foundation for providing digital skills support. 
Your organisation joins as a member for a year and you receive registration licences depending on how many Digital Champions you want to train and support.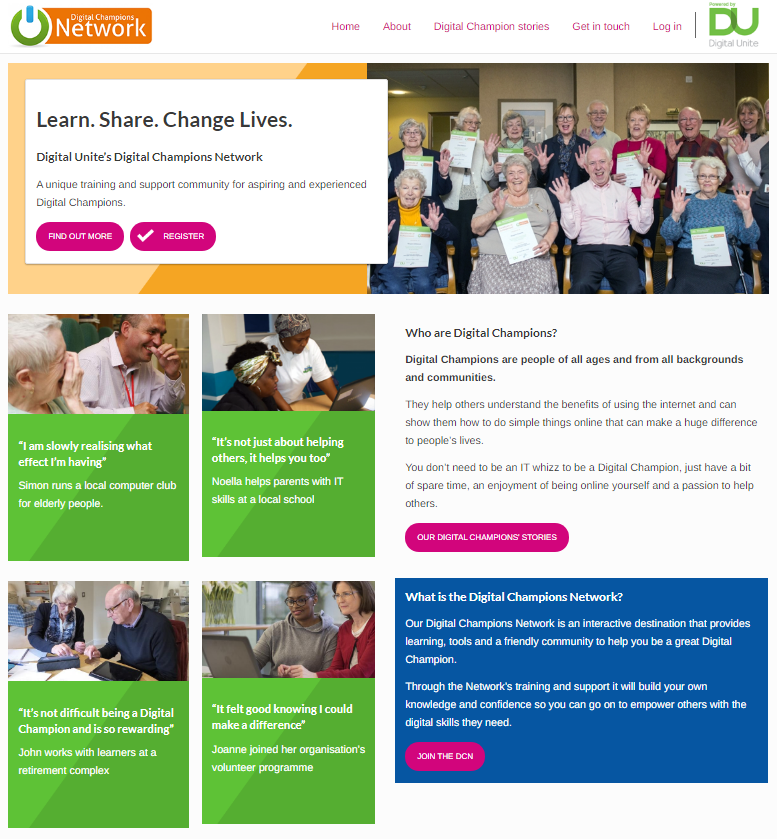 The Network enables digital inclusion in more ways than one
It's a professional training offer that helps you recruit Digital Champions
The CPD credentials give you a valuable opportunity to develop your staff 
 It gets the digital skills conversation started in other teams, services and departments.
 It gives you the confidence and safety net for achieving a Digital Champion programme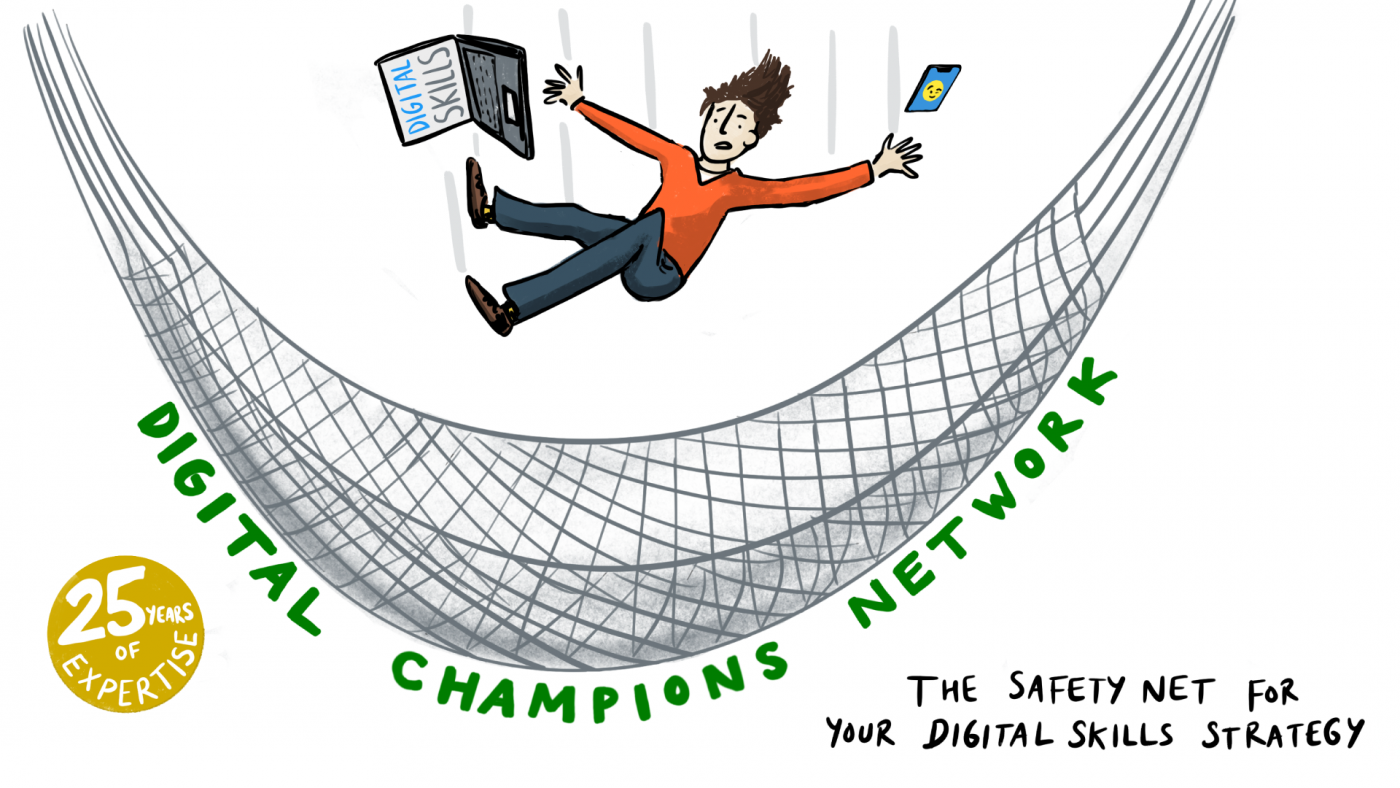 It's a fact: our Network works
Independent evaluation research shows our Network is a proven hit with both Digital Champions and their organisations:
97% of Digital Champions would recommend their Network course to others.
Over 80% agreed that the training helps them become better Digital Champions.
After six months of using the Network, 88% would recommend it to other people wanting to improve their Digital Championing skills.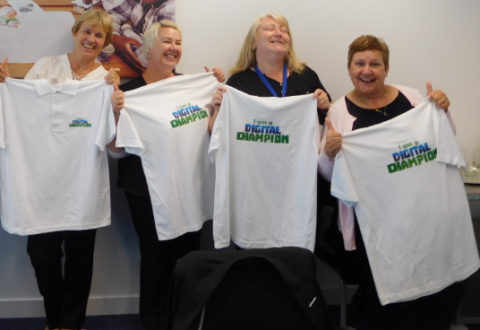 Ready-made project management support 
Do you want to know how to plan and kick start a Digital Champion programme? How to find Champions and get them teaching? And then see how many Champions you have and who they're helping?  
The Network has training, templates and ideas to get your project management juices flowing so you don't have to start from scratch. And when it's all about the numbers you can download a handy report or two as well. 
Getting started with your membership is as easy as 1, 2, 3
Your organisation joins the Network with an annual membership. This gives you training licences for your staff and volunteers to access the e-learning and support.
You'll receive a voucher code which your Digital Champions use to register for access to  the Network. If you're a premium member, we'll help you set up your own project area too.
Once you've got your voucher code you can give them out to your Champions so their training can begin. Getting set up can be all sorted in less than 5 working days.