Are you undateable this Valentine's by not being online?
Submitted by Scott Guthrie on 14th February 2017
Is the fear of your personal information getting stolen stopping you from getting online? Don't know how to download a dating app to your phone? We've got you covered this Valentine's Day.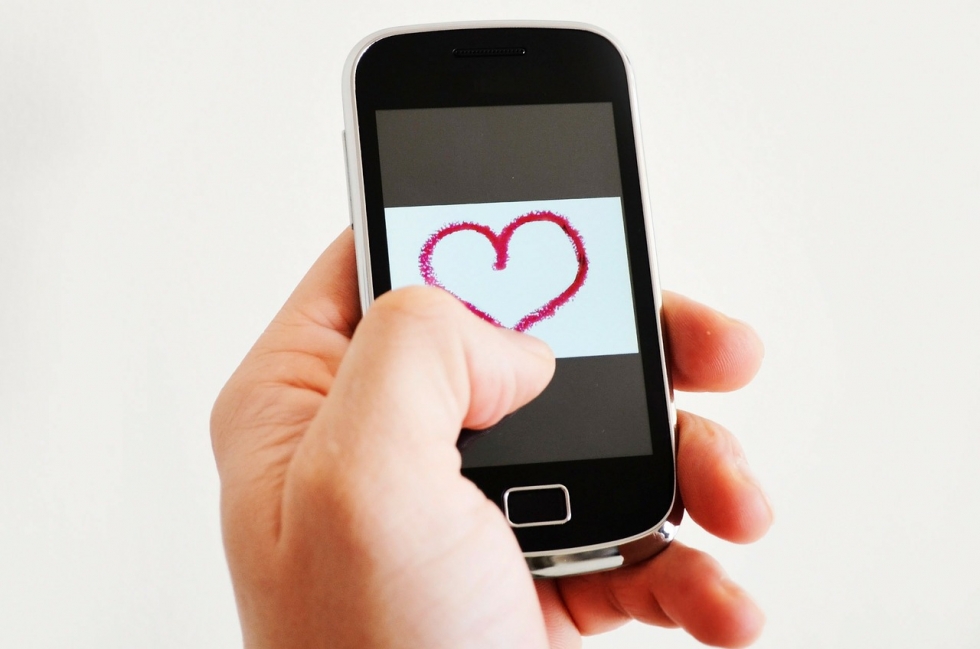 10.2% of adults in the UK have never used the internet according to the ONS' most recent figures.
These 5.3 million people are missing out on countless benefits the connected world brings from better employment opportunities to saving money, from speaking with family and friends to finding love.
For many people, the fear of sharing private information, and the risk of this information getting into the wrong hands, stops them getting online.
Findings in the Lloyds Bank UK Consumer Digital Index, 2016 report reveal that 63% of non-internet users say they're not online because they are worried about privacy and security. This makes security concerns the largest barrier to using the internet, placing it above access to the internet, age, disability and perceived complexity of use.
Fears over online security are not without foundation. In the year to September 2016 there were 2.0 million computer misuse offences in the UK, finds the latest Crime Survey for England and Wales.
Our Digital Champions have access to tailored resources that explain how to identify learners' motivations for getting online and how to spot, then help remove, the barriers preventing learners from using the internet.
At Digital Unite we don't stand in the way of people finding true love. Here are some tips to help you stay safe online and, if you need it, some advice on how to download online dating apps.
Be clever with passwords
We've got into bad habits at not changing our online passwords. 21% of us use online passwords that are 10 years old. Almost half of us (47%) use passwords that are at least five years old, finds a survey by mobile identity company TeleSign.
And we're choosing obvious passwords, too. The most popular passwords include: '123456', 'password', 'qwerty', and '11111', says password management company, Keeper Security.
But, think on this: easy to remember passwords will also have a tendency to be easy to guess.
Three ways to reduce password risks
Here are three ways to reduce risk when using passwords.
1.    Change passwords regularly.
2.    Make them difficult to guess (or hack).
3.    Use a different password for each online service.
Use a different password for each online service
Why use a unique password for your Facebook, email account, Twitter, and the rest of your go-to online profiles? If the worst does happen, and the service you are using gets hacked and your password identified, you can limit the damage.
By always using different passwords for each service you can make sure cyber criminals only have access to one site. Using the same password for everything is like unwittingly handing over a master set of keys in the event your passwords falls into the wrong hands.
Consider a password manager
Having trouble thinking up new, strong, passwords? Use a password manager to store your passwords, generate secure, random ones for you, and sync them across multiple devices.
Password managers are software applications (apps) or hardware that help store and organise passwords, making it straightforward to log into different online services with different passwords.
LastPass, LogMeInOnce, and StickyPassword are password management services which each offer free versions. There are many other companies offering similar services.
Use two-step verification
Protect your online accounts further than password-protection alone; set up two-way verification. This step stops someone else from logging in to your accounts even if they have managed to steal your password. It combines your password (something you know) with a second factor, like your mobile phone (something you have).
Lots of services, such as Google, Facebook, and Twitter offer two-step verification. If you get stuck setting up this safety feature, Turn On 2FA will guide you through the process for each site you use.
Want to learn more about how to keep yourself safe online? Then read one of our free guides. Written for our Digital Champions Network we have explainer guides that will tell you how to make sure that your personal information stays private.
Having an aptitude for apps
The smartphone is now the device of choice for using the internet in the UK. Ofcom's Communications Market Report 2016 notes that overall 36% of consumers who use the internet identified smartphones as their most important device for going online. The percentage of smartphone devotees rises to 56% of internet users aged 16-34.
To keep up with mobile demand, more and more dating websites, such as OkCupid, Match.com, and Tinder have transferred their online services into apps.
All is not fair in love and war when it comes to smartphone handsets, though.
According to a survey conducted by Match.com, iPhone users are 21 times more likely to judge someone negatively for having an Android phone. Android users are 15 times more likely to judge you negatively for being an iPhone owner.
Whether you use an Android or an iPhone smartphone, we have advice on how to download apps to your mobile device.
Handy information