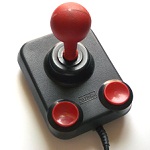 The internet is a wonderful resource for information. Almost anything you need to know can be found there. But it's also a great place to have fun.
Many websites offer a collection of fun games and puzzles for you to play. Whether you like card games like solitaire, jigsaw puzzles, old-style arcade games, skill games such as driving, shooting or ball games, against-the-clock games, adventure games, word games, or different kinds of puzzles – you'll find them all online.
Most you play solo or 'against the computer', but with some, you can connect to a network of online players and play against actual people. There are also good sites that have games for kids that can help them learn or improve their computer skills.
Try these games and puzzles – they're all free!
Here are some great games just for children
CBBC

[14]

and CBeebies

[15]

- Both feature games suitable for children that are based on the characters and shows they're familiar with from the BBC TV channels.
Games4Children.co.uk

[16]

- A collection of games for children aged six to 12. It's an English version of the Belgian site 'Nicoland'.
GirlsgoGames

[17]

- Designed for younger girls, but anyone can play the free games on this site.
Siobhan O'Neill is an experienced freelance writer living in Surrey.