How to join Google Plus
Within a few weeks of opening to everybody, social network Google+ – or Google Plus – had accumulated 10 million users, and this number soon doubled. While the number of people using Google + regularly is still low compared with the more established Facebook, registrations continue at an incredible rate.
It's easy to join Google+ so why not try it out and see if it's a site you enjoy using?
You'll need:
a computer with an internet connection
an email account set up and ready to send and receive emails.
Follow these step-by-step instructions to join Google+
Step 1:
Go to the
Google+ website
and you'll see blue text that says:
Sign In
and a blue button that says 
Join Google +
.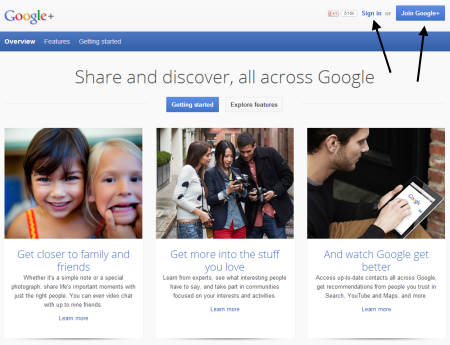 Step 2: If you already have a Google account – for accessing Gmail, for example – you simply need to click Sign In. However, even if you don't have a Google account, you should click Join Google +.
Step 3: You'll be taken to a sign-in screen but click the red button that says SIGN UP.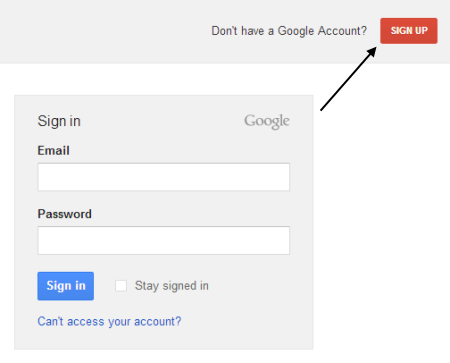 Step 4: You will be taken to a screen called 'Create a new Google account', where you need to fill in your Name, preferred Username, Password, Birthday, Gender, Mobile Phone and Other email address. You will also need to agree to Google's terms and conditions. Follow the on-screen instructions.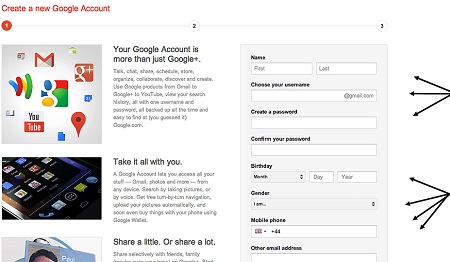 Step 5: When you've completed all the fields on the form and are happy with the terms of service, click Next step.
Step 6: You'll now be taken to another page that confirms your new email address. Click the big blue Continue to Google+ button.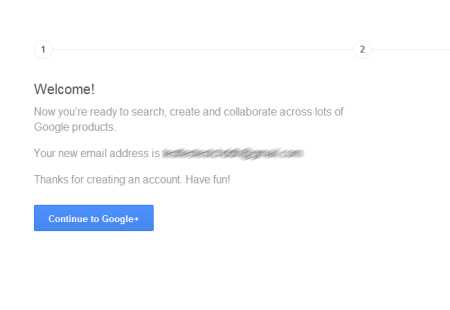 Step 7: You will now be taken to a screen where you can complete your public profile, check that the gender and name details are correct and upload a photo.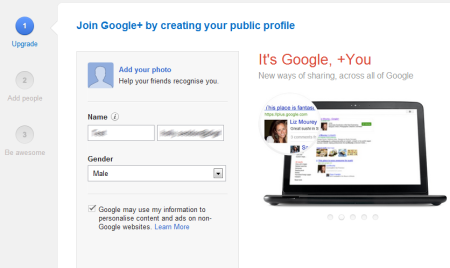 Step 8: When you are satisfied, click Upgrade.
Step 9: You can then search for people you know that are already using Google +. You can search by email address, university or name. Alternatively, you can select to search contacts that you may have in a Yahoo! or Hotmail account.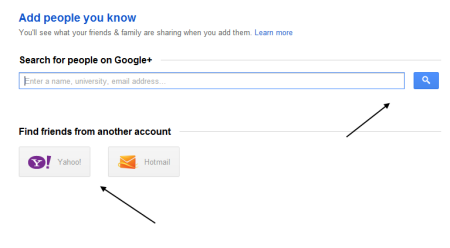 When you have finished finding contacts, or you wish to skip this part for now, click the blue Continue button at the bottom of the screen.
Step 10: Google will suggest some interesting people and pages for you to follow. You can choose to click Follow next to any that interest you and then click Continue, or skip this by clicking Continue straightaway.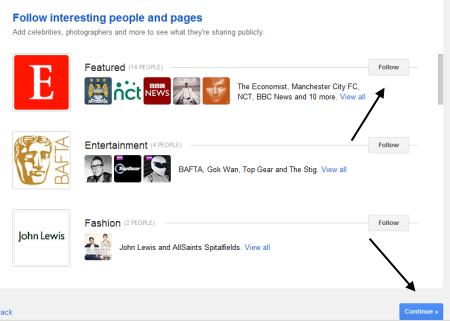 Step 11: You will then be given the option of expanding your profile to include places of work and education, which will help other users find you when they search. When you have completed all the information you wish to, click Finish.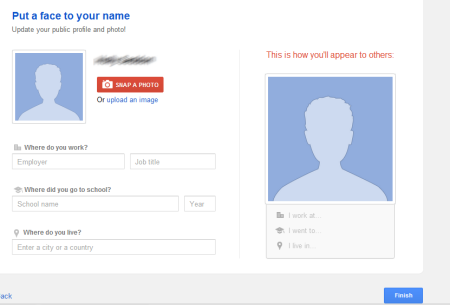 Step 13: In Spring 2013, Google Plus introduced larger cover photos (the photos shown at the top of your profile. To add a large cover photo, visit your profile and you should see a message that reads 'Cover photos just got bigger'. Below this. click the button that reads Update yours now.

Step 14: A window will open offering a 'gallery' of images to choose from, or you can upload your own image. When you have uploaded some images to your Google Plus account, you can also upload an image from here. 
Step 15: For this example, we will choose from one of the images on offer. Click your chosen image, and you will be taken to a screen where you can select which part of the image you wish to use. Click Save when you're happy.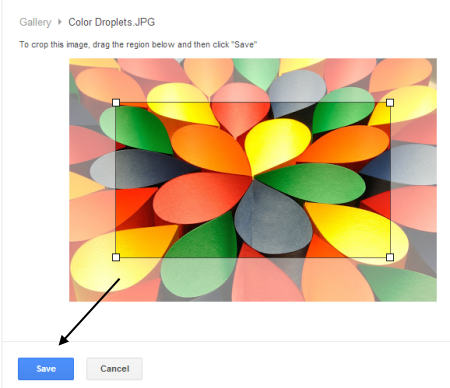 Step 16: Your chosen image is now decorating your profile!