Best… smartphone apps 2011
'Apps' is short for 'applications'. They're essentially computer programs that run on your smartphone, just like programs run on a home computer. An increasing number of apps are available – anything from photography apps to knitting guides – and it can be pretty daunting to sort through them all. There are 500,000 apps in the iPhone App Store alone! Here are some of our favourites to get you started.
Prices as at original publication, summer 2011.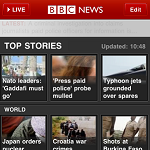 BBC News
Platform: iPhone  
Price: free
Access to all the BBC News website content with an iPhone-friendly interface. Also includes the ability to watch video clips, and there's even a live feed of the BBC News Channel.
TuneIn Mobile Radio
Platforms: iPhone, Android, Windows Phone, Blackberry  
Price: 59p
Listen to over 40,000 radio stations on your phone, including all the BBC stations.
UK Train Times
Platform: iPhone  
Price: £4.99
Like a super-train-timetable that fits in your pocket, this lets you plan and check updates on railway journeys anywhere in the country.
RedLaser
Platforms: iPhone, Android  
Price: free
Just snap a picture of a barcode with your phone's camera, and RedLaser will automatically search the internet for the best prices for that product, wherever you are or it is.
Spotify
Platforms: iPhone, Android, Symbian, Windows Phone  
Price: £9.99 a month (part of the Premium Spotify subscription)
This allows you to access Spotify's full archive of music on your phone as well as on your computer, which means that you can listen to practically any song or symphony you want, whenever you want, wherever you are.
Google Sky Map
Platform: Android  
Price: free
Explore the cosmos with ease! Just point the phone at the sky and the app will tell you which star or planet or galaxy you're looking at. It even works during the day!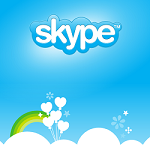 Skype
Platforms: iPhone, Android  
Price: free
Use your mobile to access the popular VoIP (Voice over Internet Protocol) service and make phone and video calls for free! See our Skype guides for more information.
Google Translate
Platforms: iPhone, Android  
Price: free
Translate text and, more excitingly, voices from one language to another wherever you are. It's not perfect, but if you speak clearly and keep to simple statements and questions, it's impressively accurate!
Kindle
Platforms: iPhone, Android, Windows Phone, Blackberry  
Price: free
You've probably heard of the popular Kindle e-reader. You can also access from your mobile the same database of books it uses and read them on it as well. Some titles are free, but most have to be paid for before you can download them.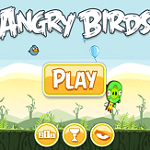 Angry Birds
Platforms: iPhone, Android, Symbian  
Price: 59p
An absolute runaway success – it's been downloaded more than 100 million times – this is one of the most popular games ever. A fun diversion where you fling birds into rickety towers to knock them down, it's definitely worth a look.
Alex Duin is a freelance writer, specialising in technology.
Got a question?
Got a question?
Click here to ask our online community and tutors.