How to buy Skype credit
Skype is a great tool for making free computer-to-computer calls to your friends, but you can also use it to make calls to regular telephones ('landlines') and mobiles. This isn't free, though it's quite cheap and works just like a pay-as-you-go mobile.
So before you use your computer to call everyone you know, you'll need to buy credit from Skype, in £10 chunks (plus VAT). We're here to help you hand over your cash.
You'll need:
a Skype account (see our guide How to download Skype if you don't have an account already)
your debit/credit card or, if you have one, a PayPal account and your login details.
Follow these step-by-step instructions to buy Skype credit
Step 1: Make sure that Skype is running, you're logged in and the main window is open.
Step 2: Click Skype in the top menu bar and choose Buy Skype Credit from the drop-down menu that appears.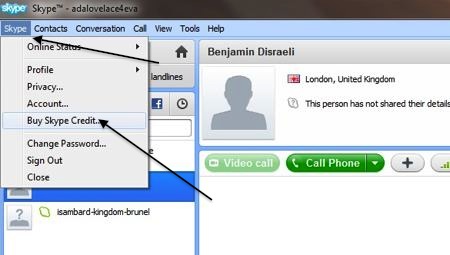 Step 3: A new window headed 'Buy Skype Credit' will open. There's a padlock in the upper right-hand corner – this tells you that this page is sufficiently secure to carry out financial transactions.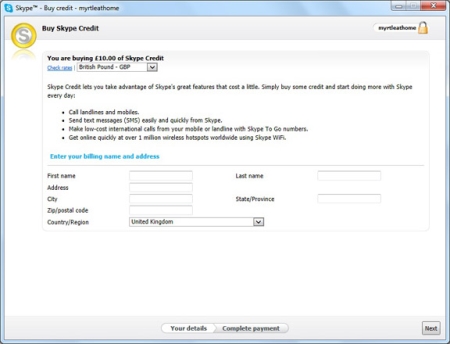 Step 4: Since you'll be paying with real money, you'll need to give your real name and billing address in your Skype account. Once you've got everything to your satisfaction, click Next. 
In the next window you will need to put in your payment type. If you need to change anything, click the Change button underneath the billing address. This brings up a new window with boxes in which to enter information or change it. 
If you'd like to set up Skype to 'auto-recharge' – that is, automatically increase your Skype account whenever it falls below £2 by charging another £10 (plus VAT) to your credit or debit card – keep the tick-box in that box ticked. Click Next.
Step 5: A new page headed 'Purchase' now appears. At the top of the page, you'll be shown the £10 credit you're getting and the VAT you're being charged (Skype uses Luxembourg's rate of VAT, which may differ from the UK's). Below that, you should enter your payment information – for instance, the credit card holder's name and the card number, expiry date and verification code. Click Next.
Click Buy now in the bottom-right corner. You've bought your Skype credit – though, depending on your payment method, you may be required to verify your card first.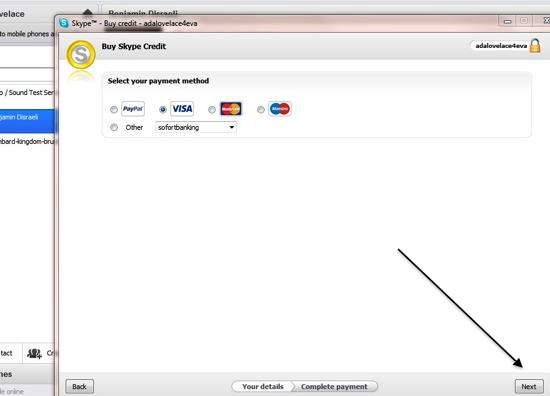 Step 6: You can now make calls to landlines and mobiles through Skype. Once the payment has worked through the system, the amount of credit you have should be displayed underneath your name in the top-left corner of the main Skype page. To see other details of your account, click Skype in the top menu bar and choose Account from the drop-down menu.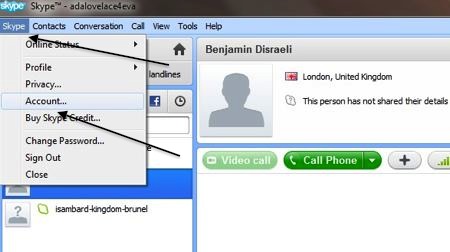 Done!
Alex Duin is a freelance writer specialising in technology.
Got a question?
Got a question?
Click here to ask our online community and tutors.